Air Brake Training Systems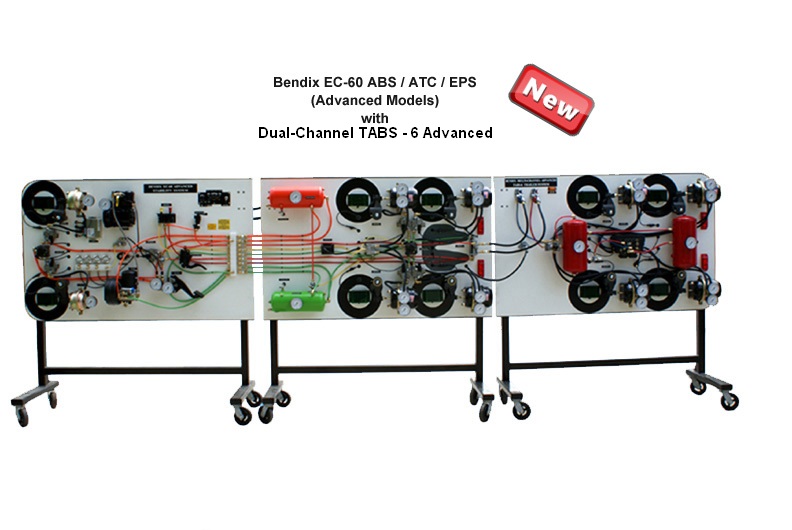 Bendix EC-60 ABS/ATC/ESP Advanced System
The above stability system is designed to help mitigate rollovers and loss-of-control on a wide variety of road conditions. Full stability delivers more performance than roll-only systems, thanks to additional sensors and braking capability.

Bendix EC-60 Premium System
The above system is designed with the Bendix EC-60 Premium or Wabco "E" Version. It is a popular model for vocational training as it contains all the basic ABS & ATC components found on vehicles today. The air brake portion of the system and ABS/ATC are completely functional and designed to trouble problems with the use of a laptop computer thru the J-1587 diagnostic port.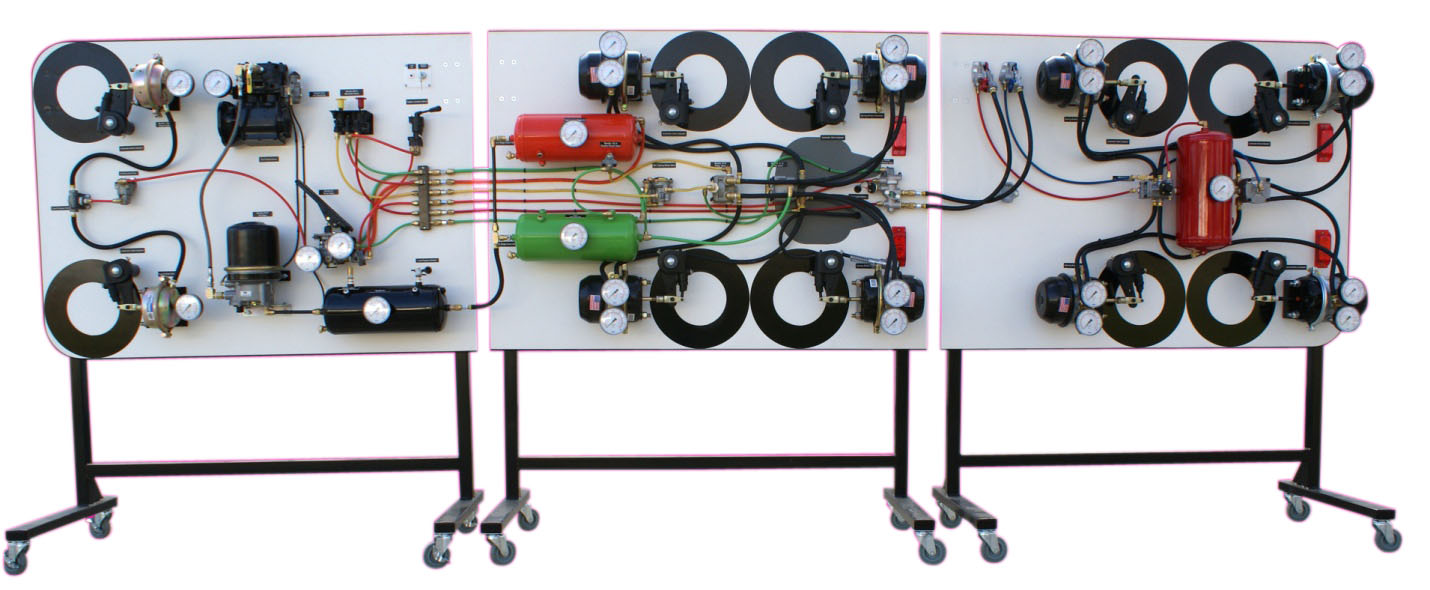 Basic air brake system designed without antilock and traction control.

Available with 6 X 4 tractor configuration and tandem axle trailer or 4 X 2 tractor with single trailer axle.

Traditional Air Brake Training Systems

We have 2 generic displays shown. One display contains the traditional 3 air tank dual system and it is built with Bendix air brake valves and dryers. The antilock portion can be the Meritor/Wabco D or E version ABS or the Bendix EC-60 Premium System. Digital wheel speeds can be utilized on all displays.

Transit Bus Displays
Transit bus displays are unique in design, as most fleets have specific needs and requirements. As a result, we generally build to OEM drawing or prints supplied by the customer. The photo above is unique as it incorporates the MGM E-Stroke electronic brake stroke indicator, along with antilock and traction control.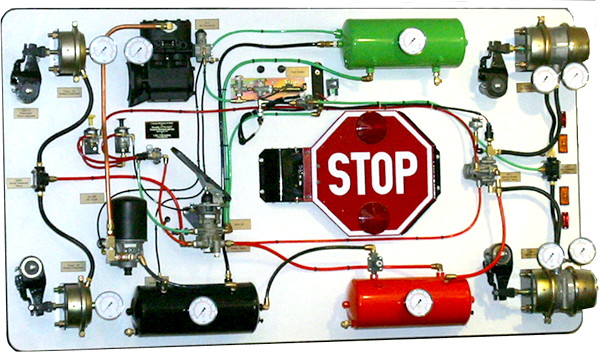 We custom design school bus, cement mixer and all specialty systems.


Custom design complete school rooms including cabinets.

Portable Displays
The need to transport displays from one location to another is sometimes necessary. We can design a unit to fit most any need.